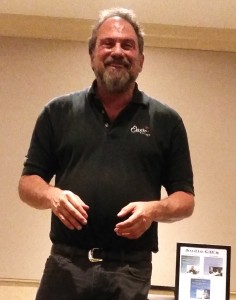 Jai Josefs welcomes you to the Jai-Jo Music web site. 
If you're serious about becoming a great songwriter, you've come to 
the right place. Let renowned songwriter and songwriting coach Jai 
Josefs help you take your songwriting to a new level.
Watch this brief testimonial from Jason Brawner, songwriter/producer whose credits include Carrie Underwood, Hilary Duff and American Idol

Songwriting is an art – but its also a craft. As songwriters we all have internal muses that inspire us with melodies and lyrics that convey feelings and stories. But professional songwriters know that inspiration is only the first step, and it takes a thorough knowledge of the craft to edit what our muses give us into a finished product that can successfully impact thousands or even millions of people.
Jai has been successfully helping songwriters take their writing to a new level for over three decades through his nationally renowned SongShop as well as his private coaching and educational CD's. Come look inside and see how Jai can help you realize your full potential as a songwriter.
Latest News –
SongShop Open for New Members
The February-May trimester of SongShop begins February 20th and has openings for new members to join now! Don't miss this opportunity to give your songwriting a major rocket boost in 2016. There won't be any more openings til June, so contact Jai now to take advantage of this opportunity. See the SongShop page on this site for more details.
Come Meet Jai in Person and hear some great songs
Jai will be judging the West Coast Songwriters Competition at the Fenix in San Rafael on Tuesday February 2nd. Come hear some great songwriters (or sign up yourself) and hear more about Jai's SongShop too. The competition starts at 7PM and sign up is at 6:30 at The Fenix 919 4th St, San Rafael, CA 94901